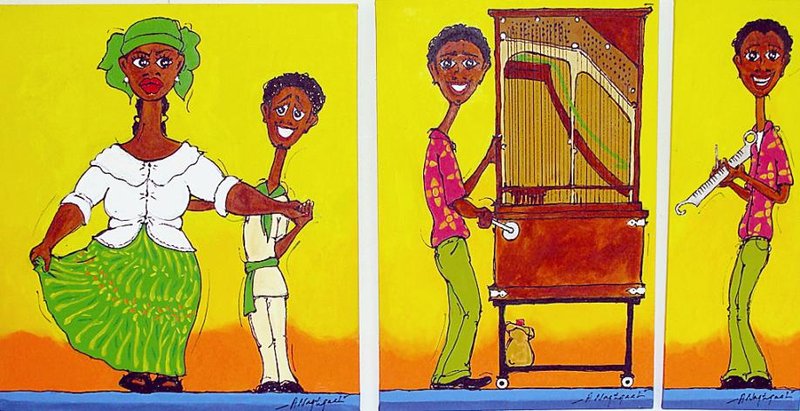 88 x 170 cm, © 2010, price on request
Two-dimensional | Painting | Acrylic | on canvas
"Siman di kultura" 2009 was declared the year of our culture. Each year September is the month of cultural awareness. Chapè and Pacheco perform here on the "Kaha di orgel ku raspu". Various traditional songs are performed on this nail barreled organ while folkloric groups perform there beautiful dances.